There is a lot to see and many unique gift shops in Branson, MO. Here is a quick rundown of some of the more unique and interesting shops to explore in the Branson, MO, area. There are so many more that make sure you leave plenty of time for Branson shopping! The vacation rentals you can find are just as great as the shopping. For instance, the cabins set near and in Branson, MO, from Branson Log Cabin Rentals, are the place to look and are close to all the shopping – literally, many of them are a mile or two!
Dickens Gift Shoppe offers a wide variety of toys and gifts. You can find tin toys, clothes, handbags, jewelry, pet gifts, and more. There is a wide array of food and treats, such as fudge, jams, sauces, salsa, and more.
417 Vintage Market is a great place to visit when you are looking for something special for your home or something special for a holiday gift. Plants and pottery, as well as beautiful seasonal wood carvings and vintage decor.
The Mulberry Mill is another unique place to find treats and snacks in Branson, MO. There is a wide variety of treats like breads, Jams, scone mixes, and even big surprises like Whiskey Pickles! Mulberry Mill has plenty of gift sets if you can't decide which is the perfect snack to take back to your cabin!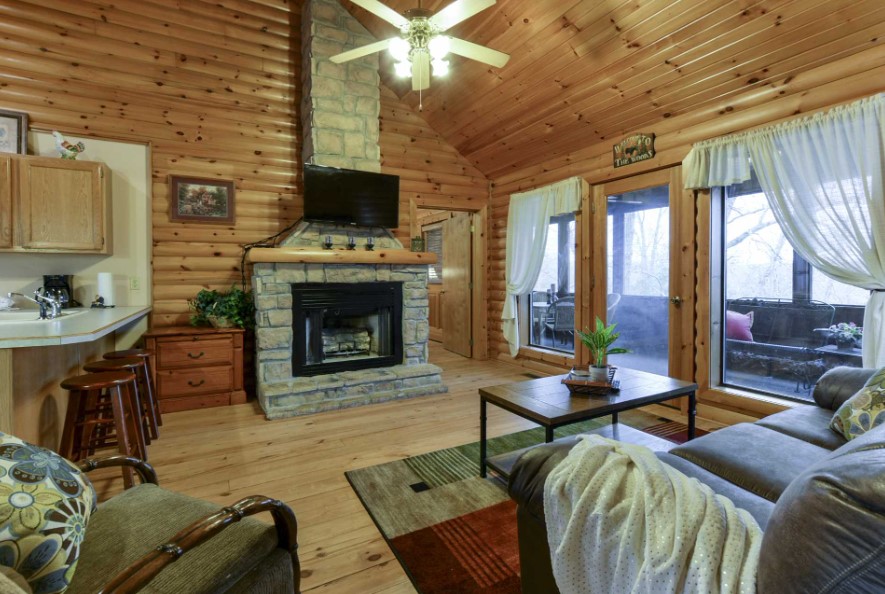 Find The Perfect Gift In Branson, MO
Finding a unique gift in Branson, MO, is easy if you shop at these gift shops. Rest easy back at your Branson Log Cabin Vacation Rentals property. Visit the Branson Log Cabin Rentals travel blog for more ideas and see why #WeLoveBranson. Explore the Branson, Missouri, area yourself from the comfort of your rental property with Branson Log Cabin Rentals. Like for instance, check out the Farmhouse Cabin | #15 (pictured above). Read our travel blog for reasons to take a hike, seek comfort food, or nap the day away. Check out our latest listings online; you will soon see why we can always find the perfect gift in Branson.